September 30, 2019: Last Day To Preorder Munchkin Pathfinder 3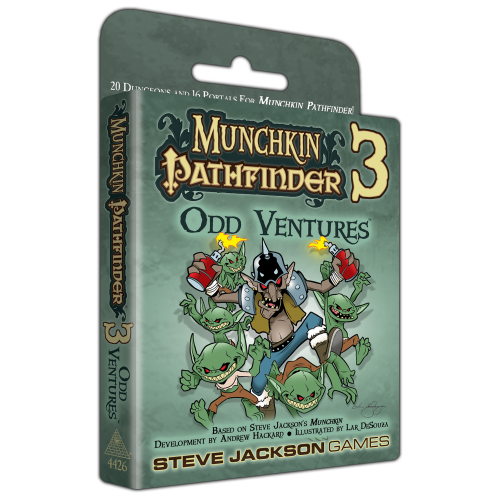 Today is the last day to preorder Munchkin Pathfinder 3 at the special Kickstarter bundle deal of $25 for Munchkin Pathfinder 3, the Munchkin Pathfinder Kill-O-Meter, and a bonus: Munchkin Pathfinder Goblin Dice! We've made this special preorder package available for those of you outside of the United States who were unable to participate in last month's Kickstarter campaign, and for any of you who simply missed out on the project.
All three of these expansions for the Munchkin Pathfinder series are at print and we're almost to the close of the manufacturing stage. If all goes well, Munchkin Pathfinder 3 will land in our warehouse before the end of 2019; we're on track to deliver the Kickstarer rewards (and Warehouse 23 preorders!) as originally estimated.
You're reading this after the preorders closed? No problem! All three titles are scheduled for distribution release in 2020; nothing offered as a part of last month's campaign is exclusive to Kickstarter.
Note: To receive email notification when we launch a new project on Kickstarter, please follow both the Steve Jackson Games and Warehouse 23 pages on Kickstarter.
-- Phil Reed
Share this post!