July 3, 2019: Munchkin Warhammer Age Of Sigmar At Print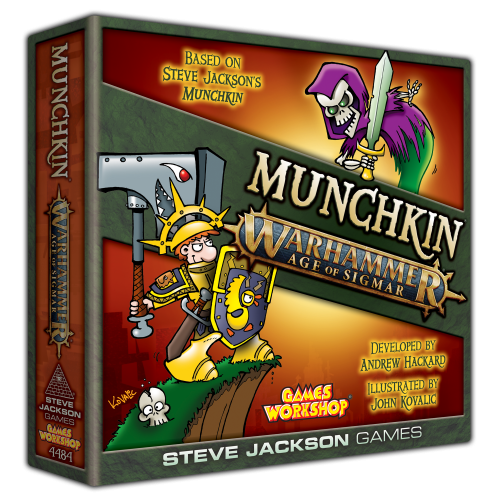 We've had lots to announce lately, but we wanted to make a special mention of this one: Munchkin Warhammer Age of Sigmar is at the printer! (And has been for over a month . . .) We've already seen the handmade tooling sample, and hope to see the first samples off the production line before too much longer. Once we approve those, the factory will make all the rest of the games, load them into shipping containers, and put them on a ship heading across the Pacific and, eventually, to you.
I'm very proud of this game; it's been a blast getting to translate all these great worlds into Munchkin. I can't wait for you guys to see it and to be able to play a new Munchkin Warhammer adventure. In the meantime, you can get Munchkin Warhammer 40,000 and its first expansion, Faith and Firepower, right now at Warehouse 23 or your local game store (and Savagery and Sorcery, the second expansion, isn't far behind). Keep an eye right here for more information on Munchkin Warhammer Age of Sigmar . . . and maybe, just maybe, a release date!
Share this post!